Packaging Material Industry
Packaging Material Industry
China shipped US $2.494 Trillion worth of goods in just 2018. It's a 10% increase since 2017.
47% goes to Asia, 23% to North America, 19.1% to Europe and 4.21% to Africa.
Top 10 Industries
Electrical machinery, equipment: US$664.4 billion (26.6% of total exports)
Machinery including beauty instruments & computers: $430 billion (17.2%)
Furniture, bedding, lighting, signs, prefab buildings: $96.4 billion (3.9%)
Plastics, Packaging and plastic articles: $80.1 billion (3.2%)
Vehicles: $75.1 billion (3%)
Knit or crochet clothing, accessories: $73.5 billion (2.9%)
Clothing, accessories (not knit or crochet): $71.4 billion (2.9%)
Optical, technical, medical apparatus: $71.4 billion (2.9%)
Articles of iron or steel: $65.6 billion (2.6%)
Organic chemicals: $59.8 billion (2.4%)
Global Packaging Materials Market size was estimated at over USD 900 billion in 2016 and will exhibit growth by a CAGR of over 3% up to 2024.


Industry Usage Statistics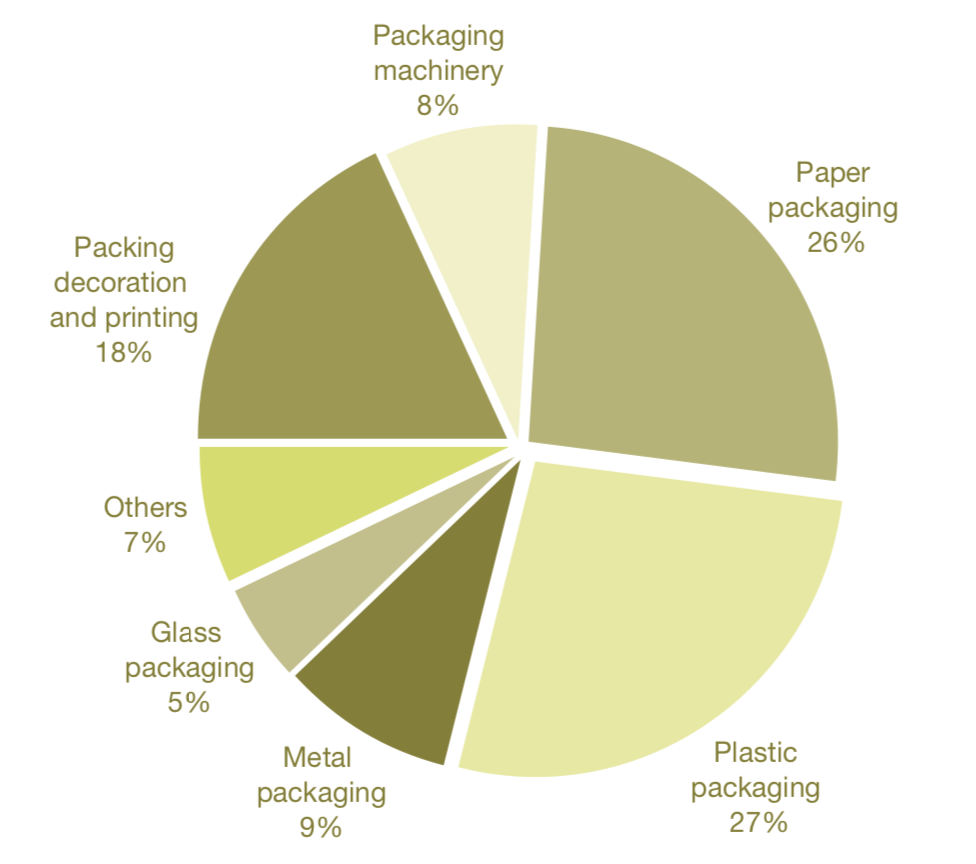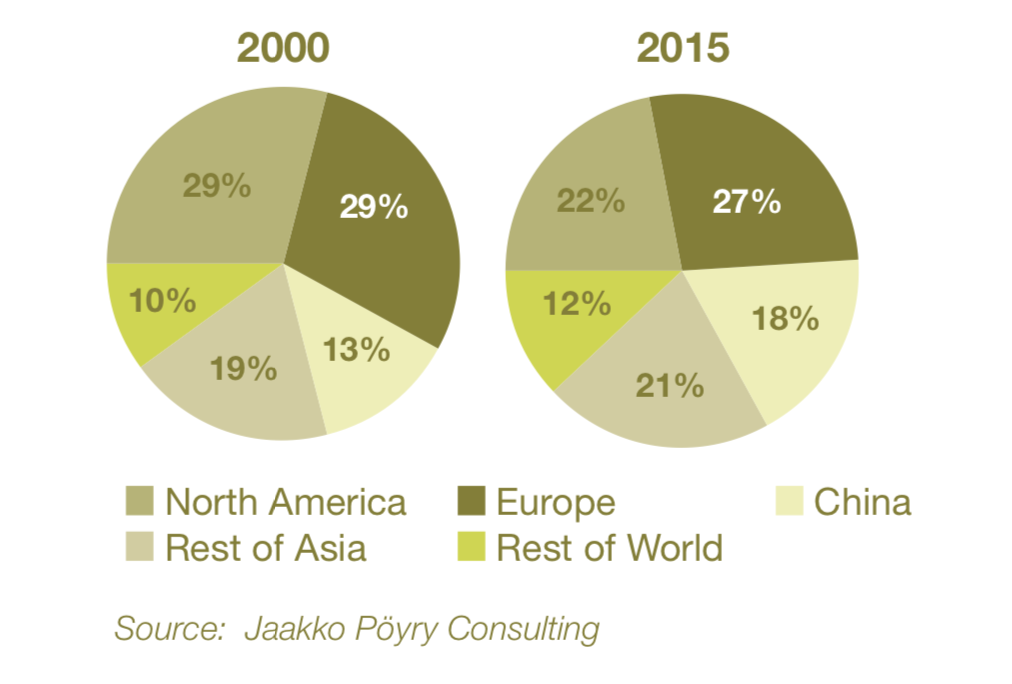 "The global packaging materials market is segmented into bottles & cans, containers & jars, bags, pouches, & wraps, closures & lids, boxes & crates, drums & intermediate bulk containers (IBCs), and other packaging structures such as bins, trays, etc. Bottles & cans are a major product segment accounting for close to 20% of the overall market in 2016.
They are employed in packaging a broad range of products including beverages, chemicals, household products, personal care products, pharmaceuticals, etc. Increasing demand for beverages across the globe will drive this segments market during the forecast period.
Closures & lids product segment will gain by more than 3% CAGR during the forecast period. These products are used to cover and seal other packaging products such as bottles, cans, etc. Although rigid plastic is the most widely used material for these products, metals, glass, wood, and paper-based closures & lids are also available in the market. High growth in the food & beverage packaging industry coupled with rising demand for household and personal care products will propel this segment's growth during the forecast period." Sourced: Global Market Innovation

Suggested Products
At BD sourcing we cover the entire industry and have a 10-year experience in dealing with the suppliers, factories and logistics. We cover a wide range of packaging material for consumer beauty products. For more information kindly contact us at BD SOURCING.
If you know the products you want to buy, contact us on customer service and our sales team will assist you.
If you are looking for entering the Packaging industry, contact our consultant for further services.
Brochures for some of the products are also available. Kindly Contact us.
Message
If you have any suggestions or question for us.Please contact us.